2023 Dire Wolf Project Calendars
All calendar proceeds will be used to establish the Dire Wolf Project Gift Shop!
Thank you in advance for your continuing support of the Dire Wolf Project.
---
2023 American Dirus Owners Calendar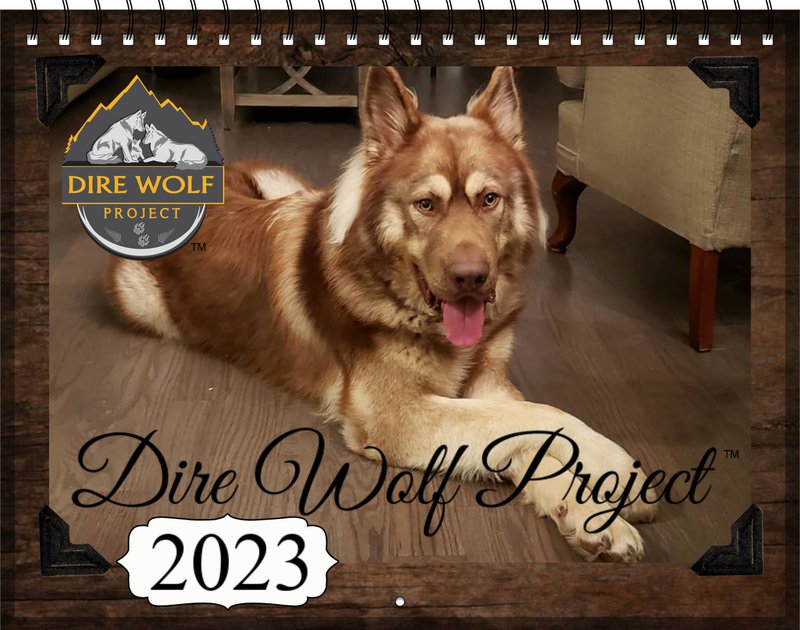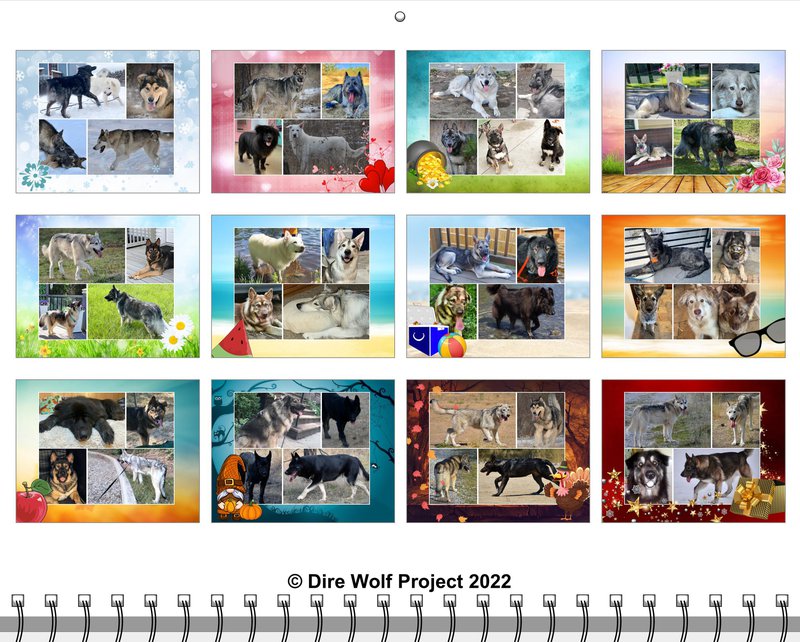 This calendar features as many American Dirus dog pictures as possible in twelve full months. If you want to find out if your beautiful American Dirus dog made it into our calendar archives, this is the calendar for you. Chock full of the best owner pictures of 2022 from the American Dirus Owners Facebook page!