New Releases
DireWolf Guardians Philosophy
A must-have collector's book for every proud DireWolf Dog owner!
This unique companion dog requires specific training techniques to unlock each dog's potential. Dire Wolf Project co-founder, Jennifer Stoeckl, shares the DireWolf Dog's ideal training philosophy. Loaded with beautiful full-page pictures and inspiring stories, this hard-bound, coffee-table edition will promote lively conversation and present your family with a delightful treasure for many years to come.

ORDER HERE!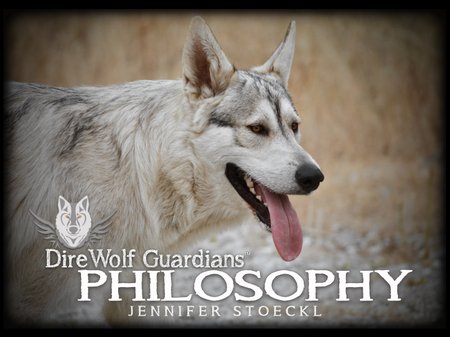 ---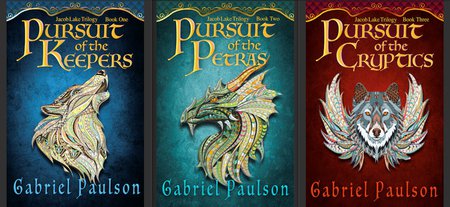 Receiving great reviews on Amazon, the Jacob Lake Trilogy combines a time-traveling adventure with mystery, romance, and fantasy with an Arthurian ambience.
It begins in the present age with seventeen-year-old Marielle Eckenrode aware that something in the night, a sinister being, is approaching with the intent to do her harm. Having received a mysterious treasure equipped with a scroll written in an ancient language, she makes her escape seeking the only person who might be able to protect her, Jacob Lake.
Strangers to each other, Jacob follows the lead of his DireWolf Dog, Angelou, and takes Marielle deep into the wilderness to escape the immortal who pursues them. They uncover clues to the mystery of their existence when they are plunged a thousand years into the medieval past.
With a slippery and clever antagonist called Shoebottom, each book in the series covers a vast geography of time and space with the reader never knowing where the next turn will take them. It is set with themes to inspire the reader toward a more purposeful existence while including fantasy traits that are plausible and intense.
The Jacob Lake Trilogy promises to please the reader both young and old alike!