Jacob Lake Series Book 1: Pursuit of the Keepers second edition receives a new cover.
By Jay Stoeckl, Editor, July 21, 2021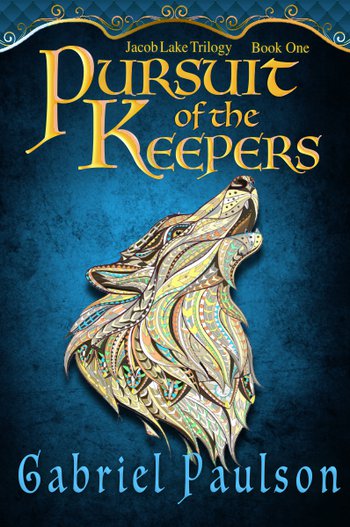 Gabriel Paulson's first novel, Pursuit of the Keepers will release its second edition with a new cover Sept. 1, 2021. This first book in the series has already met very positive reviews in the Amazon marketplace and now takes on a new image. The Jacob Lake Trilogy is a time traveling fantasy series that thrusts Jacob Lake and Marielle Eckenrode into a quest to save the world from the growing forces of evil. As if King Arthur and his knights of the Round Table traveled through time to secure the Holy Grail, Jacob Lake and his followers must conquer the dragon and protect the Sangrahl before it is too late. A story where bravery and self-sacrifice depict the highest form of love, the Jacob Lake series will thrill and move you to the Camelot of your own heart.