Jacob Lake Series Book II: Pursuit of the Petras leaps into print Sept. 1st!
By Jay Stoeckl, Editor, July 21, 2021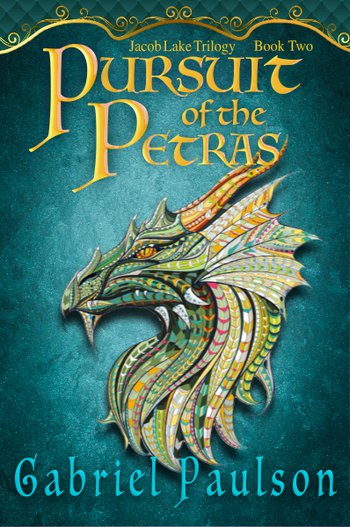 DireWolf Publishing announces its release of Gabriel Paulson's Jacob Lake Series Book II: The Pursuit of the Petras September 1, 2021. This second book in the trilogy launches DireWolf Publishing's first fiction novels. Within this continuing saga is a tale of good versus evil as Marielle lives out her isolation in the canyon alcove while the newly ordained Knights of the Sangrahl attempt to uncover the magical "petras" in 15th Century Ireland. Shoebottom returns utilizing his wit to outsmart all who pursue the petras. With the mystical return of a lost hero, Pursuit of the Petras promises to further uncover the mysteries introduced in Book I, Pursuit of the Keepers.
---
Jay Stoeckl is an executive officer of the Dire Wolf Project, Editor-in-Chief of DireWolf Publishing, and author of two graphic novels from Paraclete Press. He lives with his wife Jennifer and DireWolf Dogs in northeastern Washington state.